I had a great time hanging out with Andrea & Alex during their South End Boston Engagement Session. After meeting them at their place, we strolled around their neighbourhood as they usually do. They watched the dogs at the park , wandered through their favorite streets and grabbed a celebratory drink at Aquitaine. I always encourage couples to do their normal thing during an engagement session and am so glad Andrea & Alex did just that. They got to spend some uninterupted time enjoying each others company; and I know they'll love looking back at these real everyday moments they shared in and around their first home. I am really looking forward to documenting their wedding at Cyclorama this fall and know it's going to be an incredible day focused on celebrating the love and commitment these two have. A huge congratulations guys, so glad we crossed paths!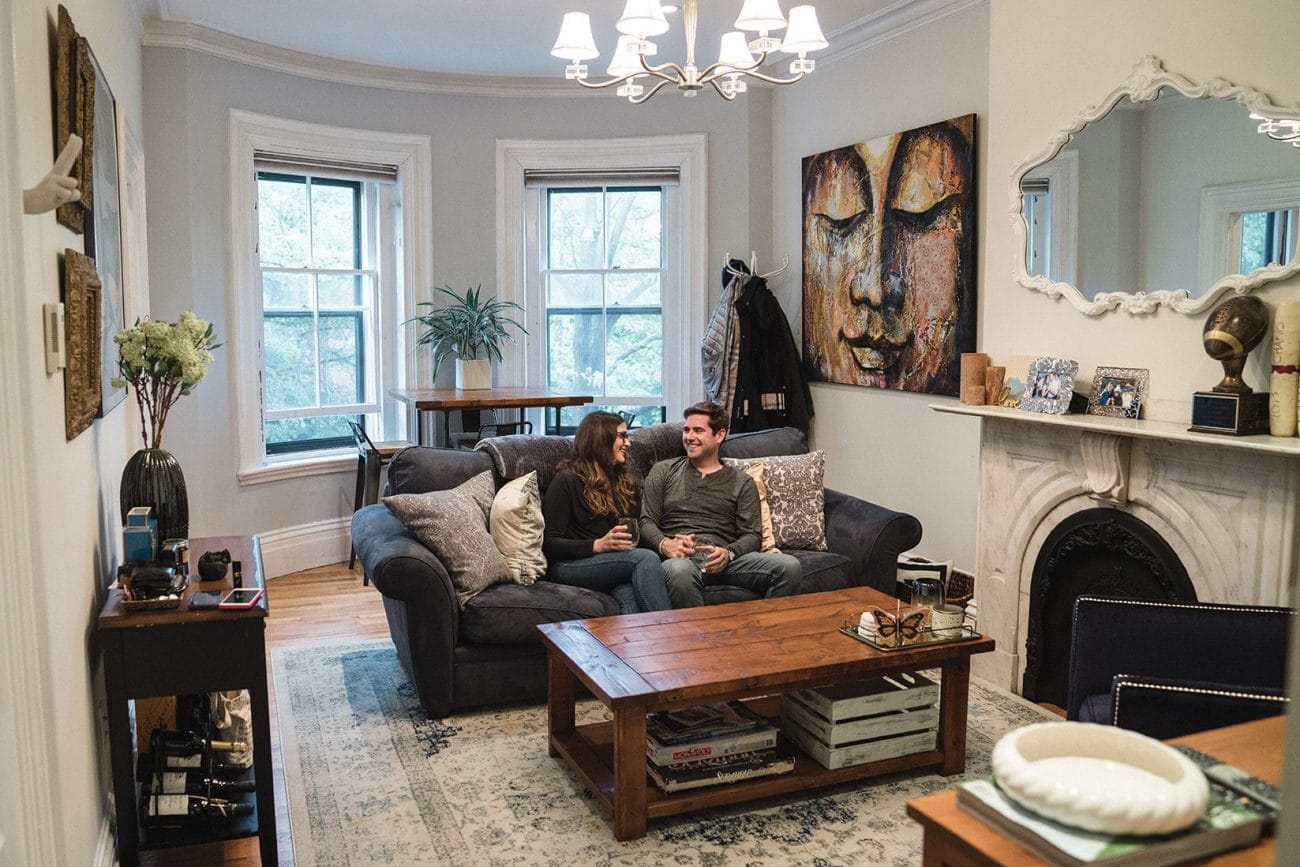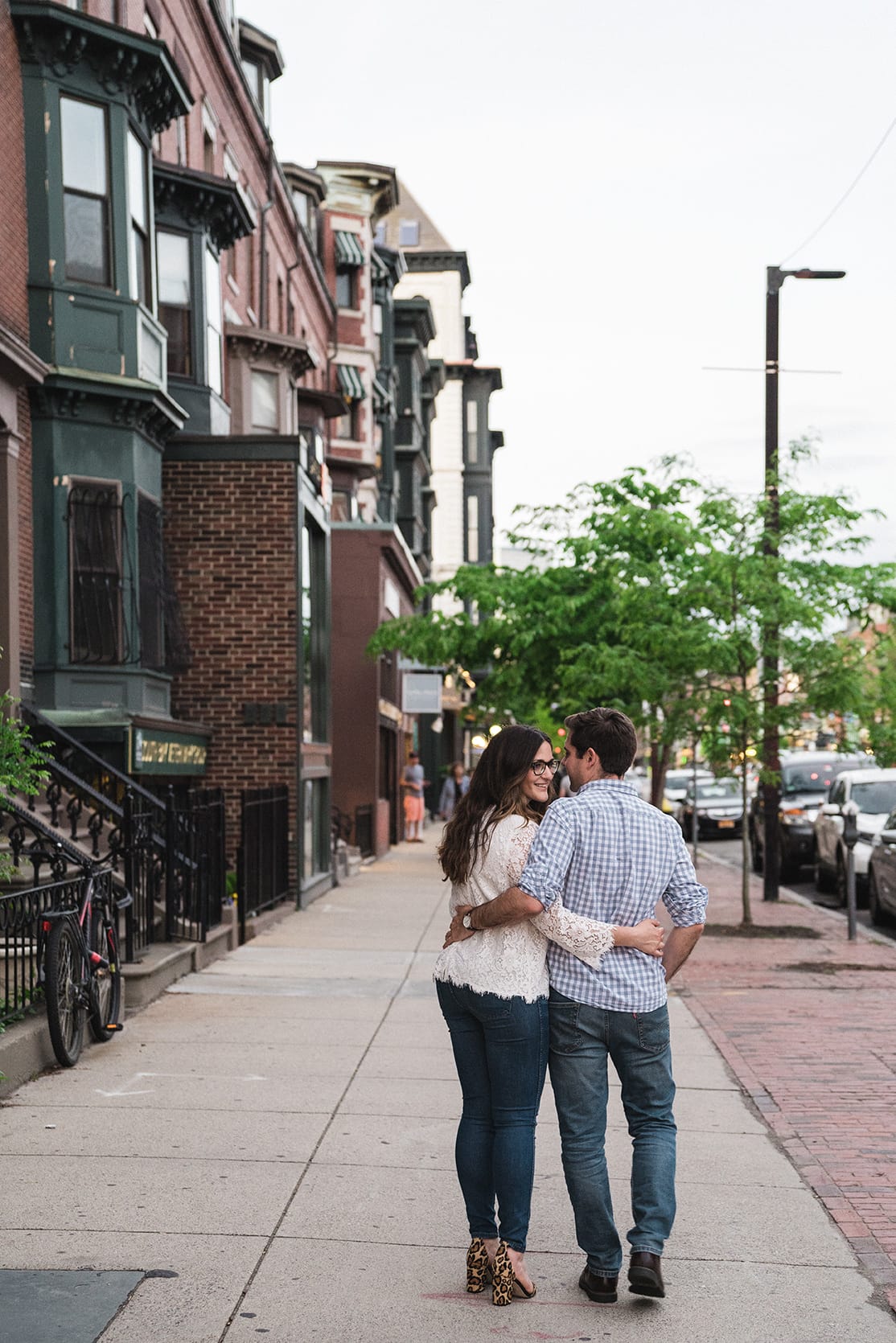 "Gina,
We just wanted to send a note to say a big thank you! As you know, we were a little nervous about our engagement photos and being in front of the camera for the first time! But you made us feel so comfortable and so relaxed. We had such a blast with you – and with each other – and it will be so so special to have these photos of us in our favorite neighborhood, forever. We could not have picked a better photographer for our wedding. You have such a warm and wonderful way about you! We're so excited to see all of the engagement photos once they're ready and now the count down to October 27th really begins!!
We'll talk lots between now and then, but thank you again for everything on Sunday!
Cheers!
Andrea & Alex"