Hi! I'm Gina
Over the years, I've had the pleasure of photographing hundreds of weddings, couples and families – so many that, frankly, it was hard to choose my favorites. When I look at these photos, I'm not just seeing the lighting or the composition, I'm seeing the memory that was made in that split-second, the moment that I was able to preserve for these loved ones. Take a look through the galleries, and if something resonates with you, get in touch via the Contact page. I'd love to get to know you and help tell your unique story.
Elevate your Photography, Connection and Business
What if...
you knew how to build a photography business that would connect with your ideal client?
you weren't anxious about next year's bookings?
you felt confident in your skills to photograph moment driven weddings?
you knew the steps to prevent burnout and loved your career?
your clients fully trusted you and valued their images?
If we had this guide before going down the rabbit hole of wedding photography, we'd have hit our career goals earlier and saved time, stress and money.
This is our magnum opus of everything we wish we would have known when we started.
Take the first step and sign up to build your moment-driven wedding photography business with Revealing the Narrative for Weddings.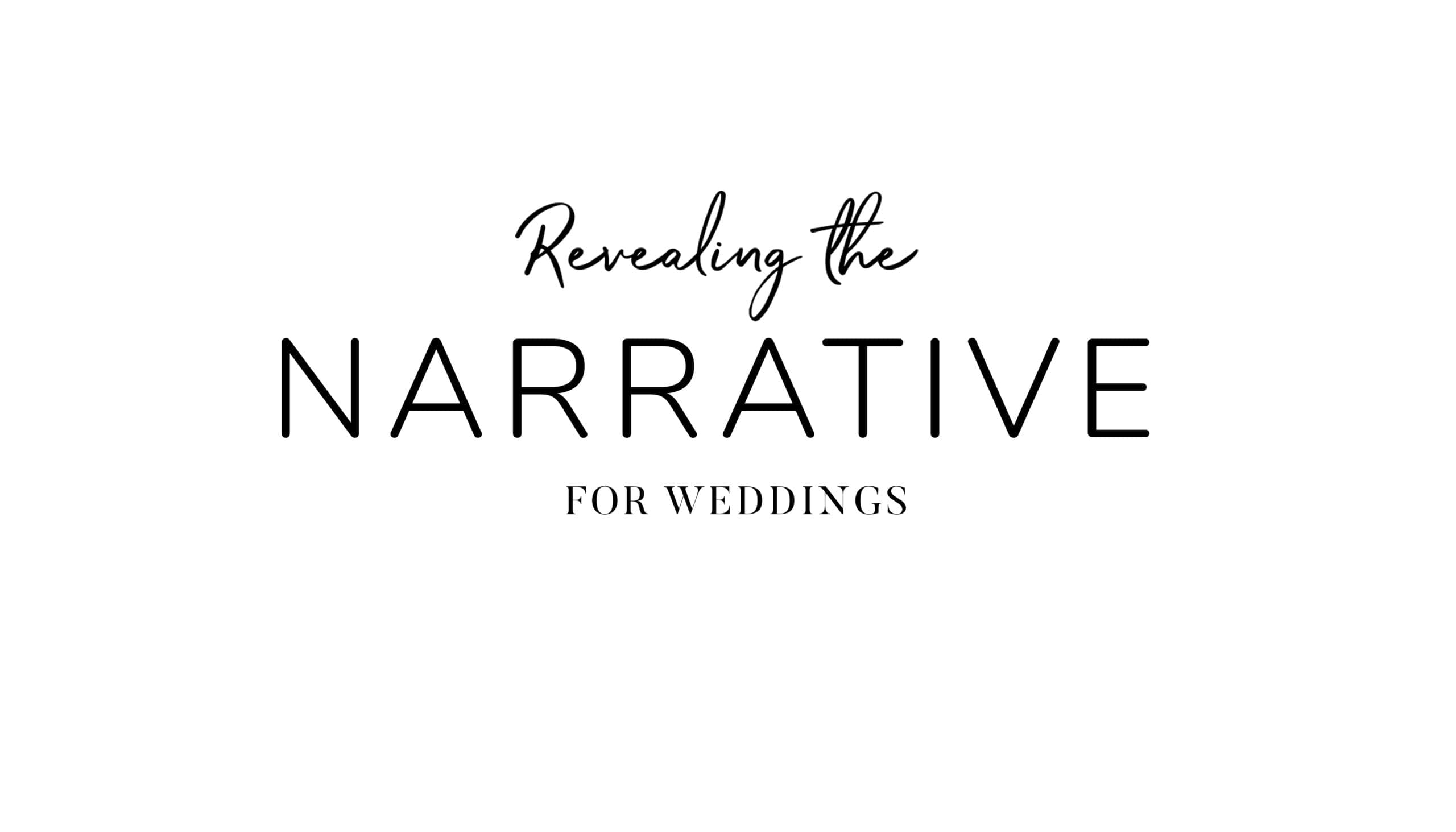 How I got here
I was living in Wales and only months away from finishing my documentary photography graduate program, when a good friend from the course was hired to photograph a wedding for a family member. She had never photographed a wedding before and wanted some backup for reassurance. I wanted to help her, and needed the extra cash, so I agreed. I had zero interest in photographing wedding rings on flowers or stiff portraits and was always most interested in documenting people - subcultures in particular. My friend gave me the license (and encouragement) to photograph the wedding however I wanted. The experience was a complete eye opener for me. It was the first time I was able to walk in and have immediate and complete access to the story. My previous work required finding people within a subculture, building a trusting relationship and documenting their lives with respect to their level of comfort first and foremost. While shooting this wedding, I found it was this experience that allowed me to bridge the gap within minutes, photographing unobtrusively and allowing people to be themselves while I captured the emotional photographs I was/am passionate about. I went on to assist my friend with two other weddings which confirmed my passion for this art.
After running my business in Ireland for five years, my husband and I decided to move to Boston. We had done our research and knew this would be a good move for both our careers and lifestyle. From Ireland, while we awaited my husband's green card, I built another website to acquire Boston clients and began reaching out to Boston photographers, planners and even vendors to let them know I would be moving there. I put up advertisements and curated my web presence to look more in line with what seemed successful there, yet I only booked a fraction of the weddings I had hoped for. This process shook me and had me feeling a level of self doubt I hadn't experienced before. This led me to make dramatic changes to my portfolio and my website to look even more like the Boston Wedding Photography sites that were popping up on google searches and bridal websites. Seeing all the perfectly posed images made me feel that I needed to adapt. I got caught up in all the wedding industry prettiness and was sidetracked. I took it upon myself to master the composed portrait. In the process, I became very comfortable with posing couples and made some pretty photographs along the way. I thought these photographs might be the missing piece, and still I wasn't getting the business or the satisfaction. While I am now capable of creating a comfortable and stunning portrait session for my clients, the most valued photographs are captured when I'm truly documenting. I had gone from offering something niche to looking like everyone else - with no presence on Google and no referrals because all my weddings were photographed in Ireland. I wasn't satisfied with how I was photographing and I wasn't feeling successful.
We finally made the official move to Boston and a local photographer who I admired agreed to meet me for coffee. I explained my background and he helped me to see how my portfolio came across. After seeing my personal documentary work, he pushed me to live or die by photographing authentically. I had a passion for going beyond the superficial aspects of weddings and truly documenting the story and the people to create images that were genuine, emotional and full-of-life. I created a mission statement and relaunched my website and portfolio with that in the front of my mind. Things immediately started picking up and I began meeting my goals both photographically and financially.
You see, when I was moving from the Irish market to the American market, I started to doubt everything I had learned and valued. Though I was taking in great tips from the cookie-cutter industry, they were not the right tips for me; they diluted what was powerful for me and led me to blend right in. It was a journey filled with anxiety and much confusion. Hindsight, of course, is 20/20; in retrospect, I would have done things so much differently and saved time, money and worry.
Now I'm on the other side, with a flourishing photography business that I am passionate and excited about. I've mastered the art of creating raw and emotional images that are appreciated, know how to stand out and am fulfilled both creatively and financially. Angie of https://angelinarose.com and I have joined together to create Revealing the Narrative for Weddings - our magnum opus of everything we wish we would have known when we started. We will guide photographers of any level through each step and leave them with the knowledge and resources that took a decade of experience to gain.
LET'S WORK TOGETHER.
Have a story that needs telling? I'd love to help. Give me a shout, and we'll start a conversation.