Hi! I'm Gina
Over the years, I've had the pleasure of photographing hundreds of weddings, couples and families – so many that, frankly, it was hard to choose my favorites. When I look at these photos, I'm not just seeing the lighting or the composition, I'm seeing the memory that was made in that split-second, the moment that I was able to preserve for these loved ones. Take a look through the galleries, and if something resonates with you, get in touch via the Contact page. I'd love to get to know you and help tell your unique story.
It's always been about photography.
When I was a kid growing up in Michigan, I was always fooling around with my mom's old manual cameras and capturing everything my friends and I did. I took traditional art classes in high school, but even then, I was merely creating paintings of the photos I had taken.
I went on to study documentary photography at the Maryland Institute of Art and abroad at the University of Wales, where I won the Nikon Discovery Award Grand Prize and was named one of the 25 Under 25 Up-and-Coming American Photographers (you can check out some of that work by visiting ginamariebrocker.com).
Frankly, wedding and lifestyle photography wasn't in the plans. But then a friend asked me to assist at a wedding she was photographing, and my plans changed in an instant. I realized weddings, engagements, and family sessions allowed me to capture the moments I love most – those full of life, love, and connection. I came back from that first shoot with an adrenaline rush, and I've had that same feeling every shoot since.
I'm married to a wonderful (and hilarious!) Irish man from County Mayo, Ireland and we have two incredible – and incredibly different! – kiddos. My idea of a perfect Sunday (if I'm not off photographing somewhere) includes, spending the day in the outdoors and the evening on the couch - with some good conversation, a movie, and a mug of tea.
I'm available throughout New England, but if you're located elsewhere, still feel free to reach out. You know what they say – have camera, will travel!
Frequently Asked Questions
QUESTION
What kind of packages do you offer?
ANSWER
I offer a variety of wedding, engagement and family packages as well as some a la carte services (beautiful printed album? I got you covered). To learn which package is best for you, reach out to me directly so we can discuss your hopes and expectations.
ANSWER
Totally! Though I'm based in New England, I'm open to other regions/locations.
QUESTION
How long will it take to receive our images?
ANSWER
For weddings, I aim to send you a complete digital album within 10 weeks. Family and engagement sessions are closer to 6.
QUESTION
How many images will I get?
ANSWER
You'll receive at least 50 photos for every hour of session time. Even for family and engagement sessions.
QUESTION
Do you work with an assistant?
ANSWER
Yes and no. I find working solo and handling my own gear allows me to capture more moments and better blend in with the background. That being said, if there's a reason for me to bring on a second photographer, I will happily do so. It's all about getting the best possible result for my clients.
QUESTION
Do you take posed photos?
ANSWER
Also yes and no. I understand the importance and value of a portrait and getting everyone you love in one photo. I use natural lighting and a relaxed atmosphere to make sure the end result is both beautiful and authentic to your family.
For wedding portraits, I often create a quiet space where the two of you can be together, be reflective and be yourselves. I don't want to manufacture a moment but highlight your true connection.
QUESTION
What if you've never shot a wedding in my venue?
ANSWER
New venues are no problem. I have years of experience under my belt, and on top of that, I scope out every venue the morning-of to get a feel for the vibe, the angles and the lighting. So when you and your party show up, I'm ready to roll.
QUESTION
Do you photograph same-sex marriages?
ANSWER
Of course. I photograph marriages, period.
QUESTION
What if there's an emergency? Do you offer a replacement photographer?
ANSWER
Should there be a personal emergency or illness that prevents me from photographing your wedding, I guarantee a professional photographer with similar style, experience and approach will fill in on my behalf. In all my years, this has yet to happen. I always do my best to be your photographer!
QUESTION
Do you have back up equipment?
ANSWER
I sure do. I've got two of everything on-hand at all times.
QUESTION
What should I wear?!?!
ANSWER
Whatever makes you feel comfortable and allows you to move, walk and have fun! Avoid wearing anything you'll have to adjust or pull at so you can totally focus on each other and the experience you're having.
QUESTION
I've got a Bar Mitzvah/ party/family reunion coming up. Would you be willing to photograph that?
ANSWER
Of course! I love photographing all kinds of events. Just reach out and we'll cook up a custom package.
QUESTION
I hate having my photo taken!
ANSWER
Don't worry. I hear this one a lot. I promise our time together will be fun and comfortable. I'll help ensure you don't feel the camera and if you don't realize you're having your photo taken, you can't hate it!
FROM THE BLOG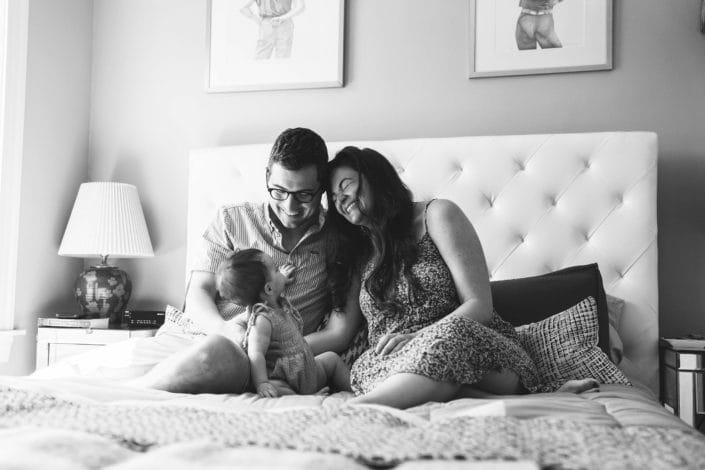 LET'S WORK TOGETHER.
Have a story that needs telling? I'd love to help. Give me a shout, and we'll start a conversation. 
FAQs
Some Frequently Asked Questions...
Want to learn more about what packages I offer, travel, turn-around time, and more? Check out some frequently asked questions for answers.