Why Nothing Compares to the Printed Photo
Along with being a photographer and a business owner, I am a wife and mother. And I know others will relate when I say no one brings you greater joy and greater frustration quite like your own family.
We have two little kids. Most of the time, they are an absolute delight. Other times… not so much. And it's in those moments where tensions are running high that I find myself grateful for a photo we printed years ago and hung on the wall in our home. It's a photo of my son at 8 months old, and he is absolutely beaming. To this day, I can't help but see this photo and smile, and when I look at it (especially in the less-than-happy moments) it gives me some much-needed perspective.
I feel similarly about our wedding photos. Seeing them around the house – both on the wall and in the album tucked on our bookshelf – provides that little feeling of love and connectedness in the midst of a hectic day.
Now I would love these photos just the same if there were merely files on my computer, but they wouldn't have the same positive effect on my daily life. And that's just one of the reasons why I advocate so strongly for my clients to not just store their photos but print them, frame them, put them in an album, anything that gets them off the computer and into their home.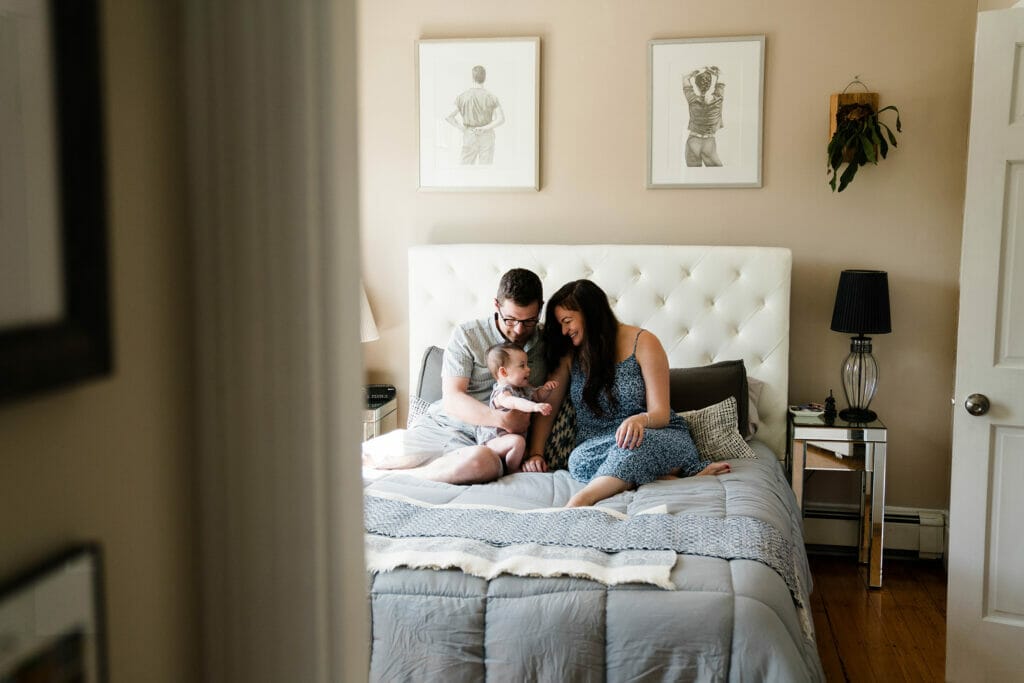 Your photos should be lived with.
There's a reason personal photographs can make a bland room feel like home and that's because photos, especially those that reflect an authentic moment, reignite memories and stir emotion in an instant. This means photographs are more than just home décor. They are pieces that can set the entire mood in your home.
If you aren't printing your photos, you aren't getting the most out of your investment, plain and simple, because you aren't letting them work their special kind of magic.
Your photos should be preserved.
Digital back-ups were meant to be just that – back-ups of a physical, printed piece, a means to resurrect a precious photo in the event of a fire or a flood. But today they seem to be the first and last photo destination, and (fortunately) house fires and basement floods are a lot less common than every day technological failures.
And maybe you are prepared for the day that your computer dies (or you accidentally spill a cup of coffee on it) and have your photos backed up on an external hard drive or up in the cloud. But technology is more fickle than we like to admit. We assume that our phones and computers will always be able to open jpegs, but can we say that for certain? I mean, think about the home movies your parents took when you were young. How easy are those memories to access?
Not only is a physical album a fun thing to snuggle up with on a rainy day, it's an easy, beautiful way to pass down memories through the generations.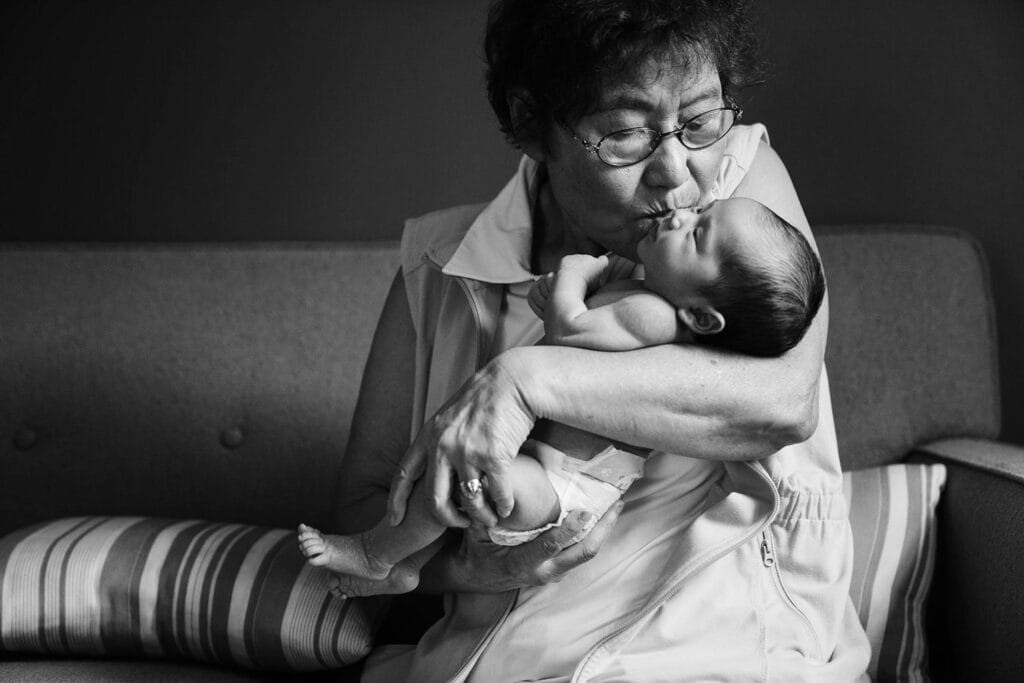 Let me help.
I have made photography my career not only because I enjoy it, but because it's the best way I know to help people.
And trust me when I say I know how life can get away from you. I know how the best of intentions for your photographs get lost to the craziness of work and family life, which is why I don't just offer to help families capture their most precious moments, but bring them to life through custom albums, beautiful framed photos and a whole lot more.
I believe in the power of the physical photo so much, you'll see that many of my packages even come with a print credit, which can be applied to a variety of products.
So please, get those beautiful images off your hard drive and into your home. And let me help you do that. I promise the process will be simple and stress-free and the quality will beat anything you'd get from that corner store kiosk or big online retailer.