Being invited into a families' home to document them authentically, is such a pleasure. I love stepping back and capturing the interactions and every day moments that kindle all the joy of family life. During their South End Family Session, Jeanette, Josh, Violet & Edgar spent some uninterrupted time together. They read books, hung out, danced, played board games and took a walk in their neighborhood. They chose to fill their session with the things they most enjoy doing together. It was fun and beautiful. Some of my favorite images are the quiet moments – petting the cat, choosing a book and reading all together.
Thanks so much for inviting me into your home guys. Witnessing the special relationship you all have was heartwarming. Violette & Edgerton – you two are such amazing young people and your bond is truly lovely. Josh & Jeanette – amazing job, you're incredible parents!! I hope your collection of photographs allows each of you to hold onto these awesome moments of your life. Here's to many more years of family dance parties, cuddles and so much love and laughter.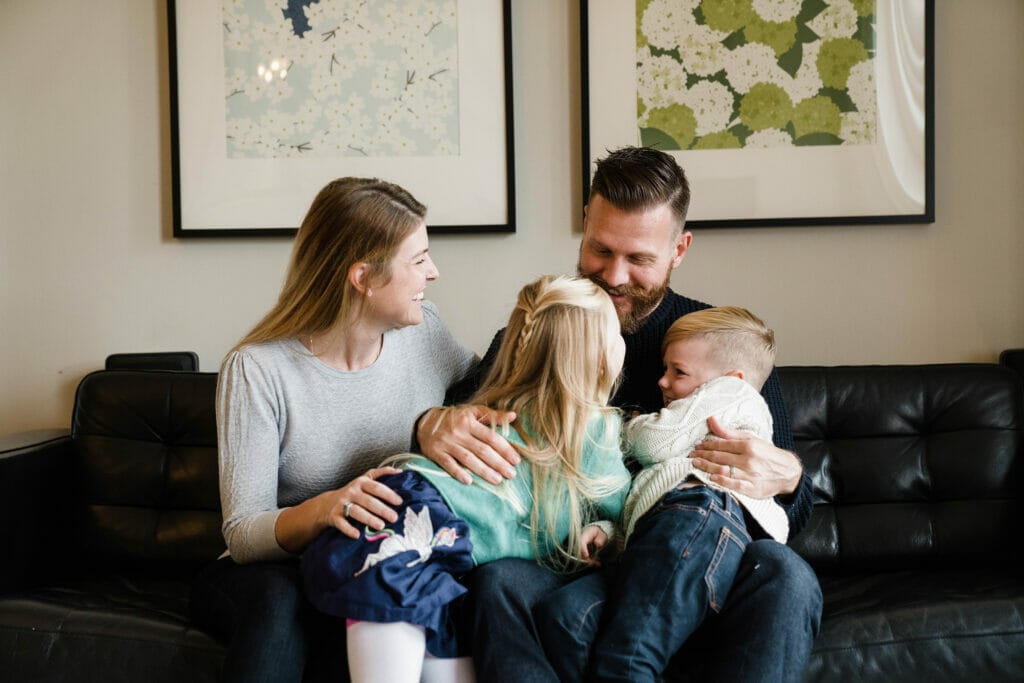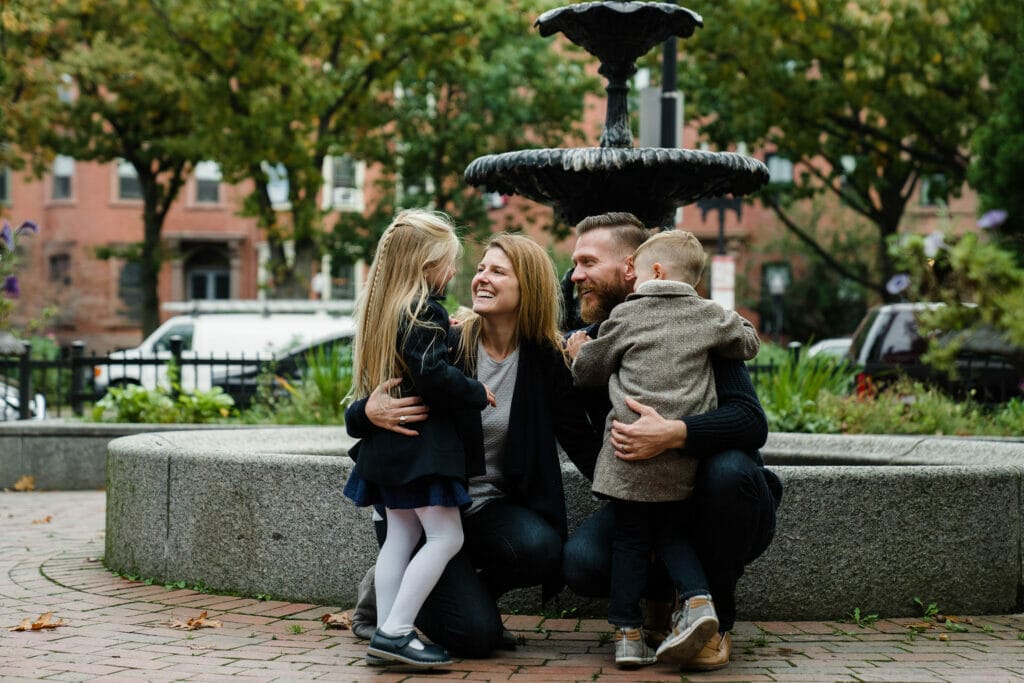 "As parents of young kids, every year that passed we said we should find a professional photographer and get some good photos of our family. Each year would pass and we would feel worse about it. Finally, we did some looking online and found Gina Brocker's website and were excited by the quality of photos and the idea of in-home family sessions. We got in contact with Gina and she was very responsive and easy to work with before the photoshoot. During the photoshoot she was fantastic! Her outgoing, comfortable demeanor and enthusiasm for our family put every one at ease and allowed her to capture some timeless moments for our family. Those moments are so fleeting. Gina spent a relaxed morning with us in our house and walking around our neighborhood, capturing every moment with beautifully composed photos. We will be calling upon Gina again to capture some more precious moments with our ever growing kids. Thanks Gina!
– Josh, Jeannette, Violette, and Edgerton (Edgie)!"