I really enjoyed documenting Sophia & Joe's Scout House Wedding. These two are a pleasure to be around and I'm so glad we crossed paths. I began the day at Sophia's beautiful family home in Auburndale. I loved capturing her getting ready in such an intimate and significant place. Sophia and Joe chose to have a Greek Orthodox Wedding Ceremony at Holy Cross Chapel in Brookline. It was beautiful, meaningful and extremely important to the two of them and their families. After they became husband and wife, they spent some time alone at Larz Anderson Park and I tagged along with my camera. The love between them was heartwarming and the celebrations to follow at the Scout House were fantastic! I want to thank Sophia, Joe and their wonderful family and friends for making me feel so welcome. I know these two have many years of love, laughter and happiness ahead. Congratulations guys!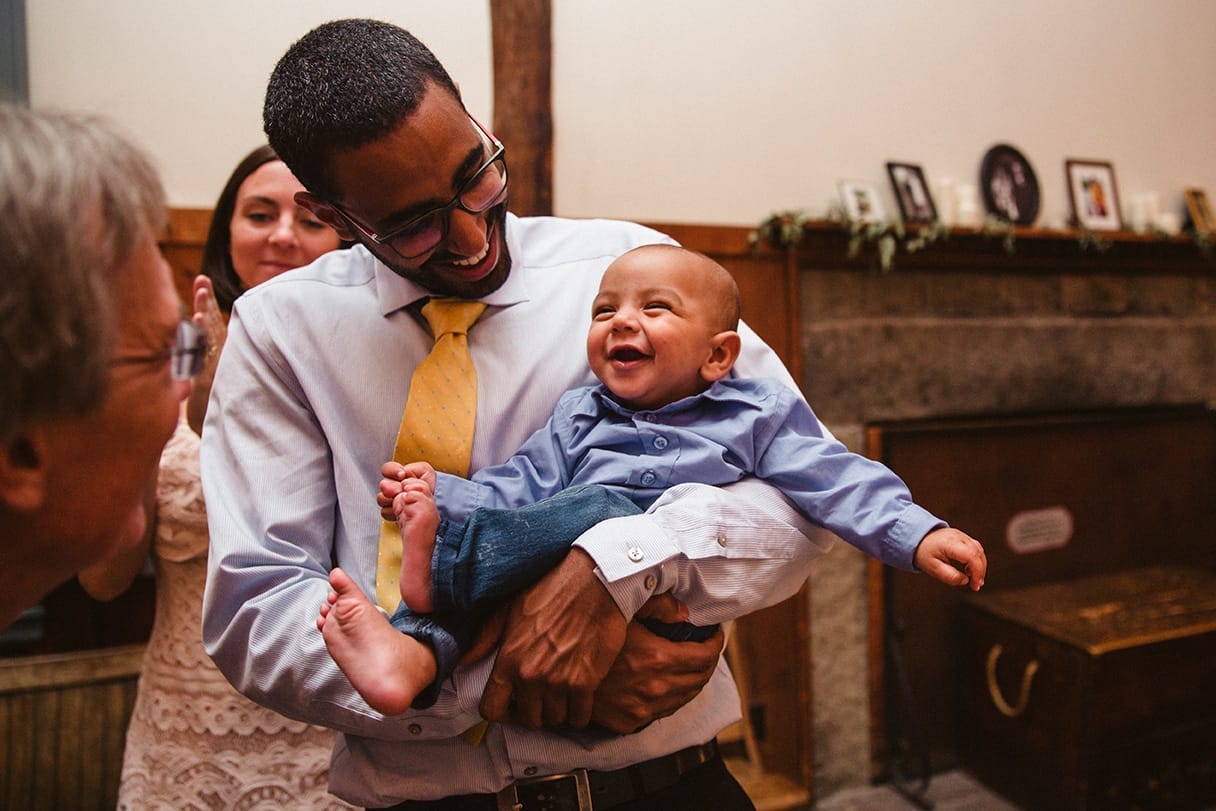 "Gina!!
Sorry for the radio silence, but i have been unable to put a coherent sentence together since unearthing the photos. We are just over the moon!! We opened a bottle of wine and went through every last picture. Joe can't stop saying he wishes we could do it again. The pictures are simply stunning. I knew you were the one from the minute I looked at your gallery, but seeing US in the pictures is SO INCREDIBLE. You made us look like movie stars!! You managed to capture every detail we slaved over, every emotion, every old person's fabulous wrinkle!!! We saw things in your photos that we never knew were happening around us and everything we hoped you would capture you made even more amazing than we remembered. What a gift to have all of these memories preserved with your incredible skill. I truly have too many favorites to count. You were so right about wanting to have some time to capture getting ready in my family home–the lighting was amazing, and it feels so familiar and fancied up at the same time. The ceremony pictures with the crowns on the bible before things got started are incredible, and the ones of us wearing the crowns are some favorites. The first pictures of us leaving the church are also so natural and sweet!! The group portraits were perfect–LOVE the church as the backdrop. From the portraits of Joe and me….I truly can't even imagine how those turned out so well, and I know we have you to thank. Seriously!! Even Joe thinks he looks handsome, and he usually hates himself in pictures. The ones from behind of us walking down the path at the church, and then the ones of us walking to and from the trees down that hill, then between the trees, and sitting on that parapet!?!?!??! LOVE ALL OF THEM SO MUCH. We will not be able to choose the ones to frame. The black and white one with the incredible sky and then our feet walking up the hill?!?! You have such an incredible eye, Gina!! The photos from the reception capture everything we loved about the venue and the food, and of course, the guests. Not to mention the HAND, which reflects a the Nyberg (my mom's family) family's truly absurd sense of humor. The greek food makes my mouth water, and the gorgeous pictures of it brought it all back. My brother's song, and our reactions to it, could not have been more perfect. And even Joe admits the Greek dancing was a TOTAL high point–at the time and in the pictures!! I absolutely love some of the closeups of us dancing, and the one of my feet where the movement of the dress is just so perfect.
Gina, I could go on and on and ON. We are absolutely THRILLED with these pictures. You are so incredible, and we were so lucky to have you. Trust that we will recommend your services to anyone we know and hopefully we will get to see you again for future family photoshoots!!
You are so special, and such a truly gifted photographer. We are SO happy we got to know you through this process. Thank you for everything, Gina!!!"
– Sophia and Joe