Rebecca & Kevin's intimate countryside wedding was a laid back, fun and full of classic beauty. Rebecca's timeless lace dress suited her perfectly and when Kevin saw her coming up the aisle he was truly in awe. The ceremony was very sweet and the two lovebirds were beaming as the walked down the aisle as husband and wife. The celebrations began as we arrived to the reception and only got better as the night went on. Enjoy!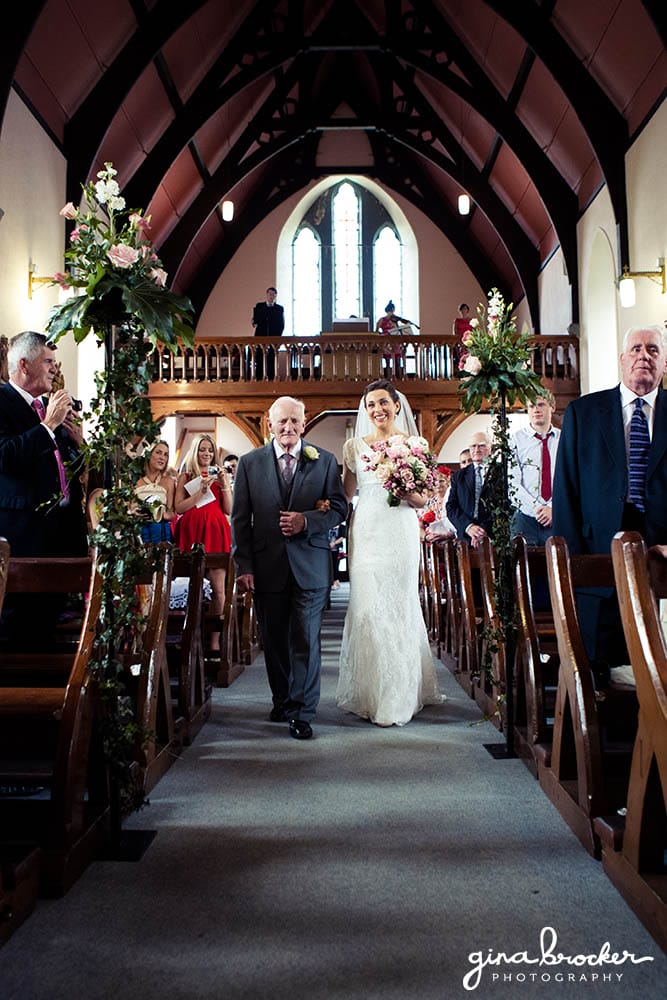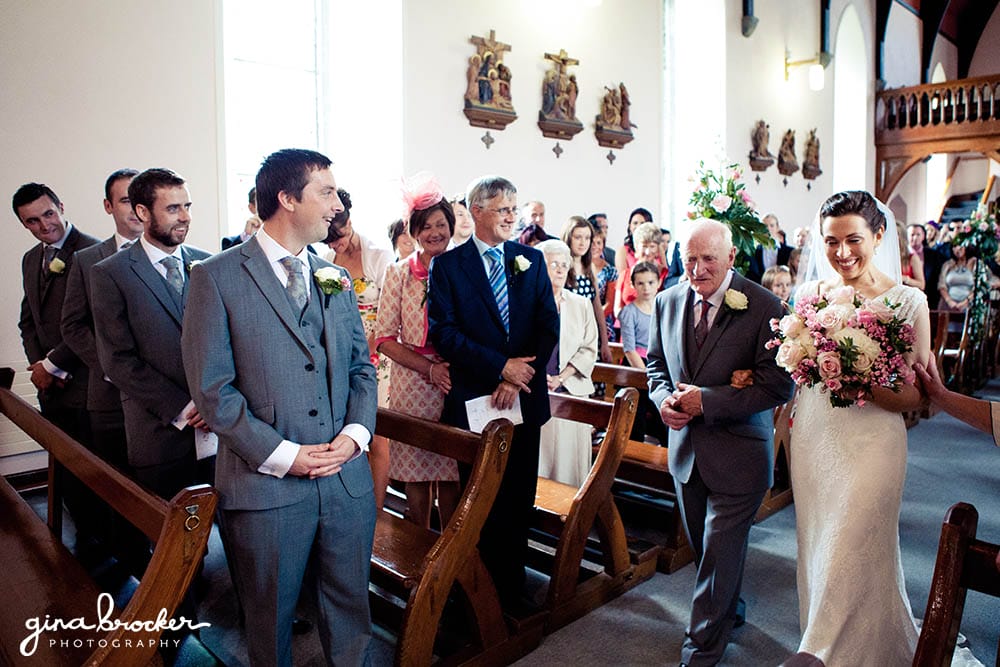 Kevin's sisters secretly fashioned this 'Just Married' sign on Kevin's little Fiat…there were many laughs as it began to fall off as Rebecca and Kevin drove away. 
Rebecca's father carefully drew each of the table signs to represent the various towns and cities their guest were from. 
I love this photograph as it shows how Rebecca's father wrote his speech on various tea and dessert packaging. So sweet.
"Kevin and I got married in lovely Limerick, Ireland. As a priority, neither Kevin nor myself wanted to 'spend the day getting photos taken to remind us of the day that we spent getting photos taken', so we looked for a photographer who would work away in the background without impinging too much on ourselves or our guests. When we met Gina, we felt immediately that her approach was exactly what we had been looking for. I know that this sounds way over the top, and you'll probably suspect that I'm related or something, but I honestly cannot praise Gina enough for everything that she did on the day of the wedding. She worked away in the background getting the most beautiful natural snaps and also gently ensured that we were all in the right place for a few posed photos outside the church. She quietly captured everything about the day, without the inhibiting gaze of the camera being detected. Kevin and I love the photos that Gina supplied us with after the wedding and we feel that they accurately reflect our wedding day and capture the people, and moments, that are most important to us. As well as this, we will also always be grateful to Gina for all her help as she oversaw the smooth running of everything and assisted the wedding party generally to ensure that all went to plan. Thanks again Gina!"
-Rebecca & Kevin