A few months after their wedding at the Boston Harbor Hotel, Noelle and Joey went back to the water for this super sweet Boston love story session. It began on the Charles River early in the morning and we were delighted with the privacy and diffused light. Joey glided himself and Noelle through the water and the fog in the air made it even more romantic. Moments after they returned to the river bank, it started to rain. But these two lovebirds didn't mind, with an umbrella on standby, they continued to cuddle until the sun appeared through the clouds. After a cozy break on the blanket, they changed outfits and we headed into the woods for a stroll. Hand in hand, they walked through the beautiful fallen leaves before ending the session with one more look at the water. The whole morning was relaxed, enjoyable and so so sweet. Noelle and Joey were a dream to work with and are such beautiful people inside and out.  I wish them many more years of love and happiness!
If you would like to see more of this sweet Boston love story have a look at the featured post on Style Me Pretty. Enjoy!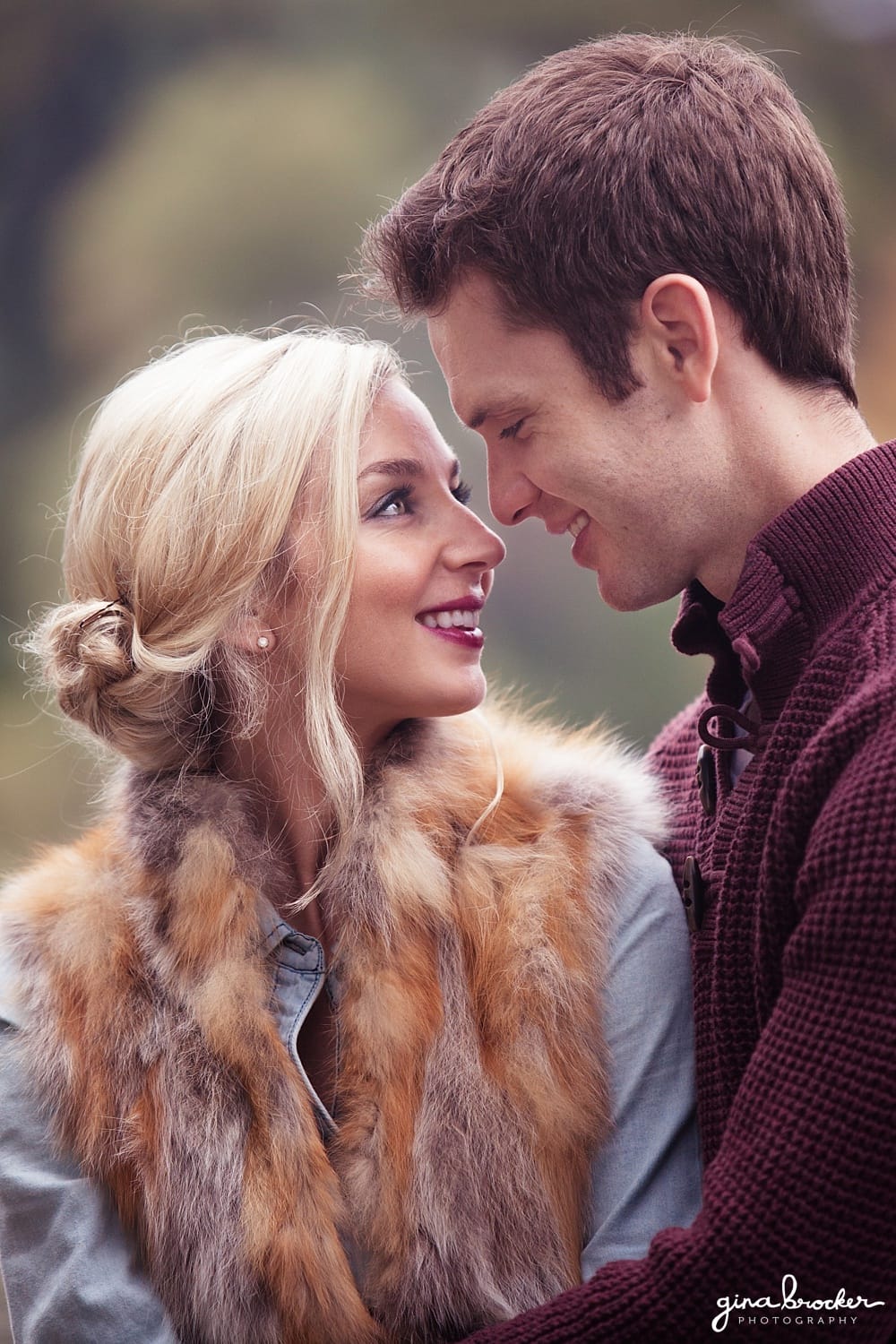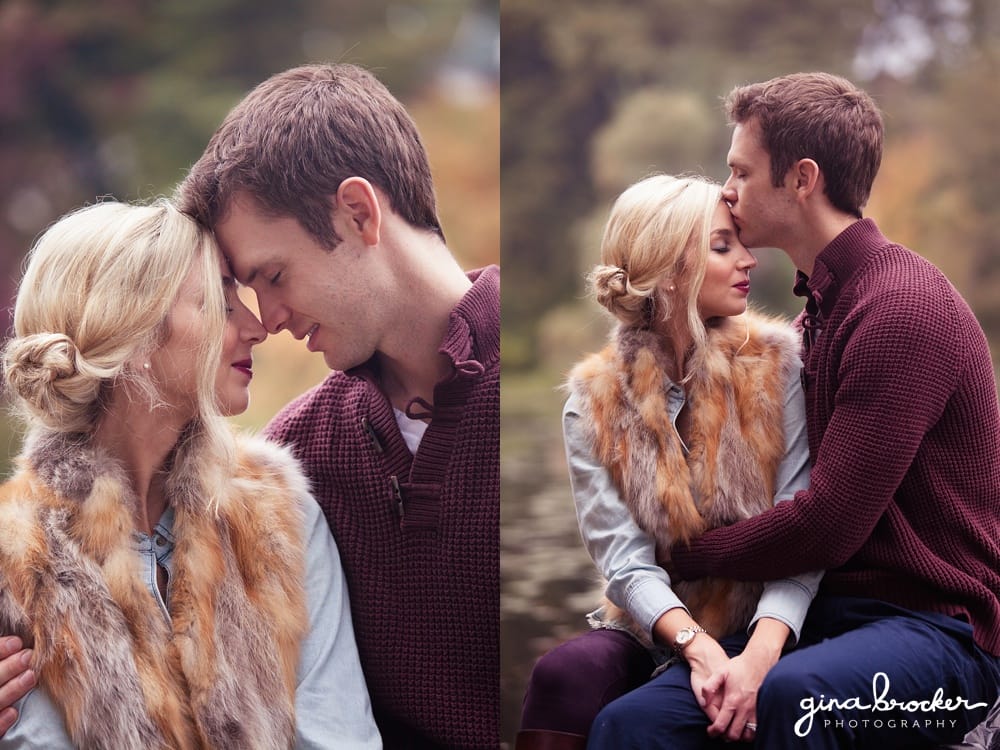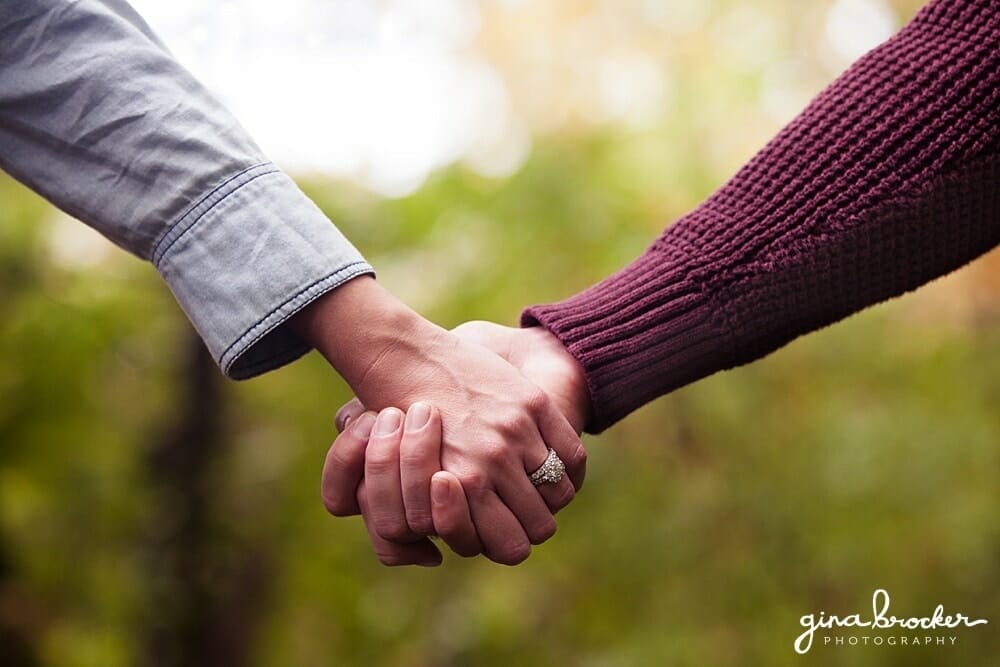 From Noelle & Joey…We met for the first time in Boston's seaport at Jerry Remy's in June 2011 but feel our story started long before that. After all, we had grown up in the same hometown yet had never crossed paths. The very next weekend Joey invited me to his lake house for an annual fireworks show and from that night on we were inseparable. Joey proposed nine months later at the top of a lighthouse in Newburyport. A year and a half later we were married at the Boston Harbor Hotel.
Returning from the high of a magical wedding and honeymoon can leave you ready for more adventures together. Doing the love session was an incredibly sweet way to continue to indulge in our love and happiness as newlyweds and took us right back to the water – where most of the pivotal moments in our relationship have taken place. Aurburndale Cove in Newton, Massachusetts was the perfect backdrop for fall romance. The fog was hanging heavy over the river and the sprinkle of rain was the perfect touch – nothing like getting snuggly on a dreary day. Our favorite part of the shoot had to be when we jumped into the canoe together and started to feed the ducks. It felt like a mini adventure as we explored the area during the shoot and it took us right back to all of the emotions we felt from the night we met, to our engagement, and wedding day and night. Lastly, the photographer, Gina Brocker, is absolutely amazing, creative and fun to be around. We couldn't be happier with how it turned out!
Makeup: Dani Wagener
Hair: Lindsay Griffin
Her Dress: Juicy Couture
Her Sweater: LA Made
Her Jeans: J Brand
Her Boots: Frye Boots
Her Vest: Adrienne Landau
His Navy Sweater: Club Monaco
His Pants: Club Monaco
His Red Sweater:Banana Republic
His Shoes: Johnston & Murphy