For the perfect end to the perfect engagement, Nan, Bowen and I made a trip to the Back Bay Fens. Following a visit to the bridge and a wander through the park, we stopped by a beautiful tree so Nan and Bowen could play their ukelele for one another. After a few more special moments by the water, we left the park and parted ways. I was thrilled to have shared such a wonderful day with Nan and Bowen and I'm delighted to be capturing their wedding day this Saturday in Hammond Castle.
If you missed the first two parts of this sweet engagement session, have a look at the posts here and here.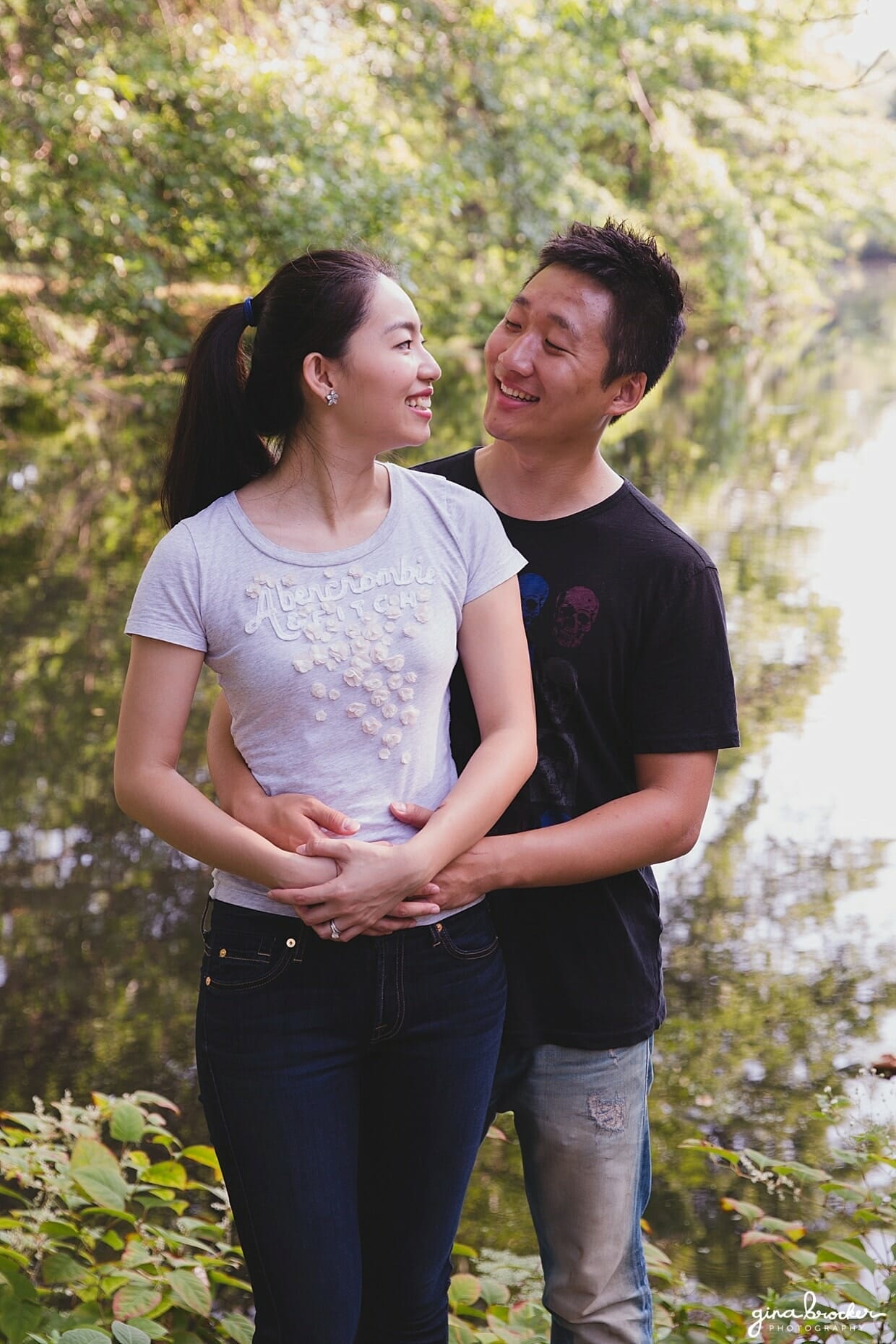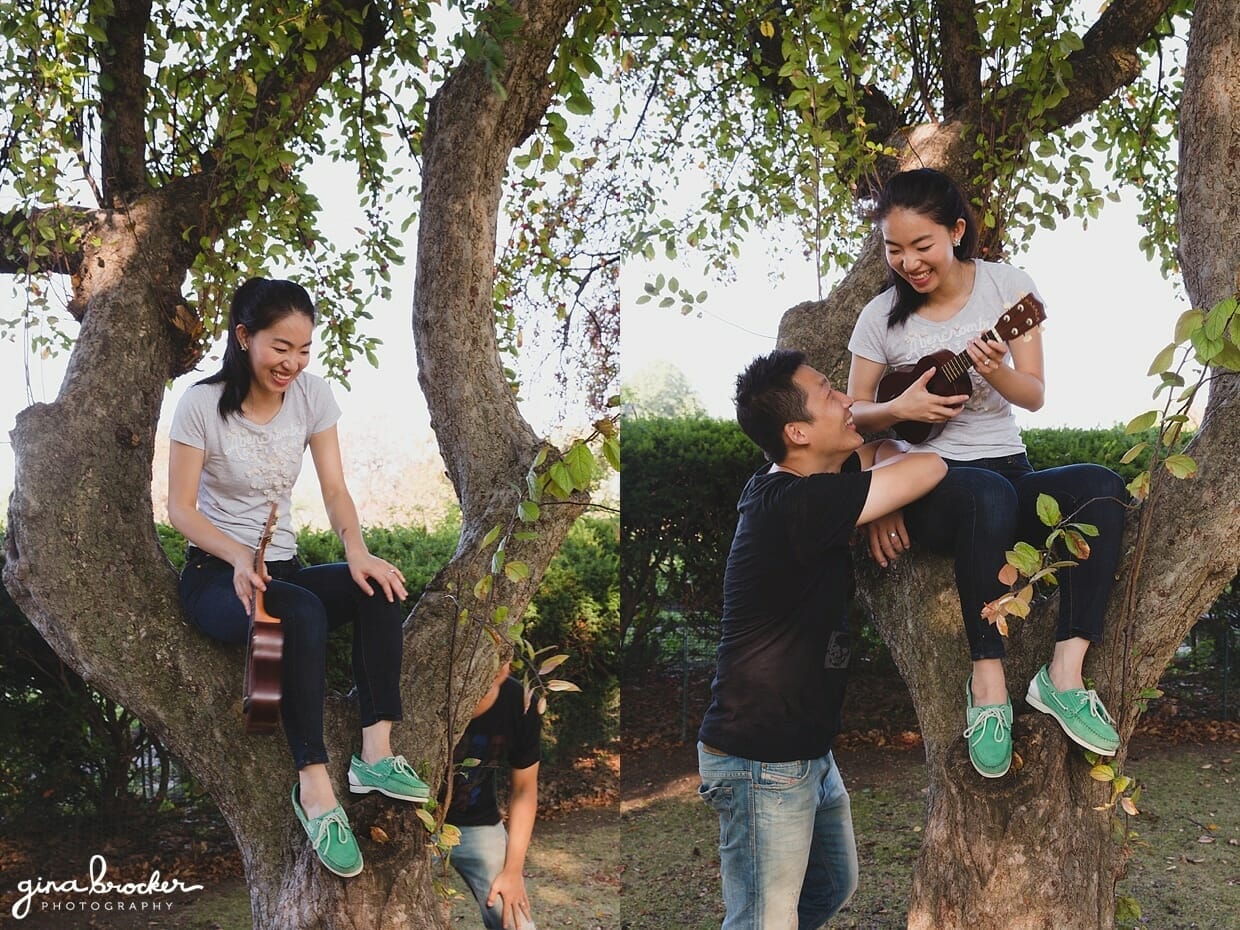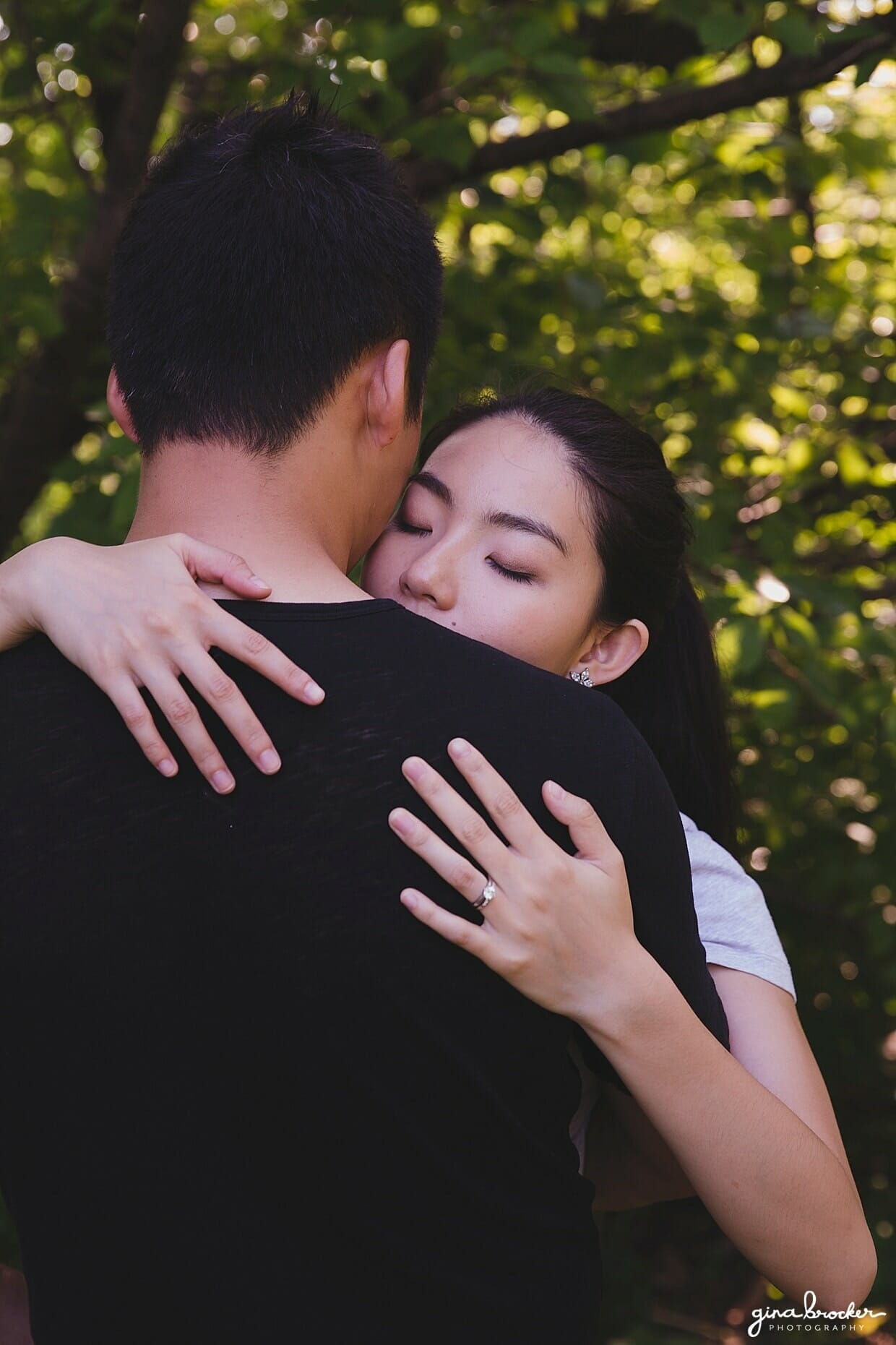 From the lovely Nan….
"Getting up early at 5am for a photo shoot sounds crazy but is also worth it. Our photographer Gina Brocker is just delightful to work with and the second she started clicking the cameras, we were no longer sleepy. Early morning sessions allow you to go to all the popular spots in Boston without the awkwardness of people staring at you or accidentally stepping into the background. And the light is just beautiful. We didn't pick these locations just because they are famous and popular, but because we had so many memories there. Christian Science Center, Northeastern University, Museum of Fine Art, Back Bay Fens Park – we walked through every single corner of these places when we were still dating in college. Having our engagement session there is like reliving yesterday once more.
Our mustard yellow and green outfits really stand out in the pictures and we're glad with our choice. I didn't select those colors out of blue as I've always been told I look good in those colors and so does Bowen. We also happen to really like green. So I guess the little tip here is always choose colors you feel good and comfortable in. Same for the props, we literally grabbed two textbooks that we had while we went to Northeastern and our ukulele has been with us for a long time. When you see yourselves in the pictures with things you're familiar with, everything just makes more sense and you start reliving your love story once again.
Thank you Gina! Can't wait for the wedding day."
– Nan