From the moment I met Nan and Bowen I was a huge fan. They are both so sweet, fun loving and make the most adorable couple. We had a fantastic time during their Boston Engagement Session and I couldn't wait to capture their Hammond Castle Wedding in Gloucester.
Nan & Bowen, thank you so much for inviting me to capture your very special day! I loved every minute of it and am so happy to have met your wonderful friends and family. I wish you two a lifetime of love and happiness!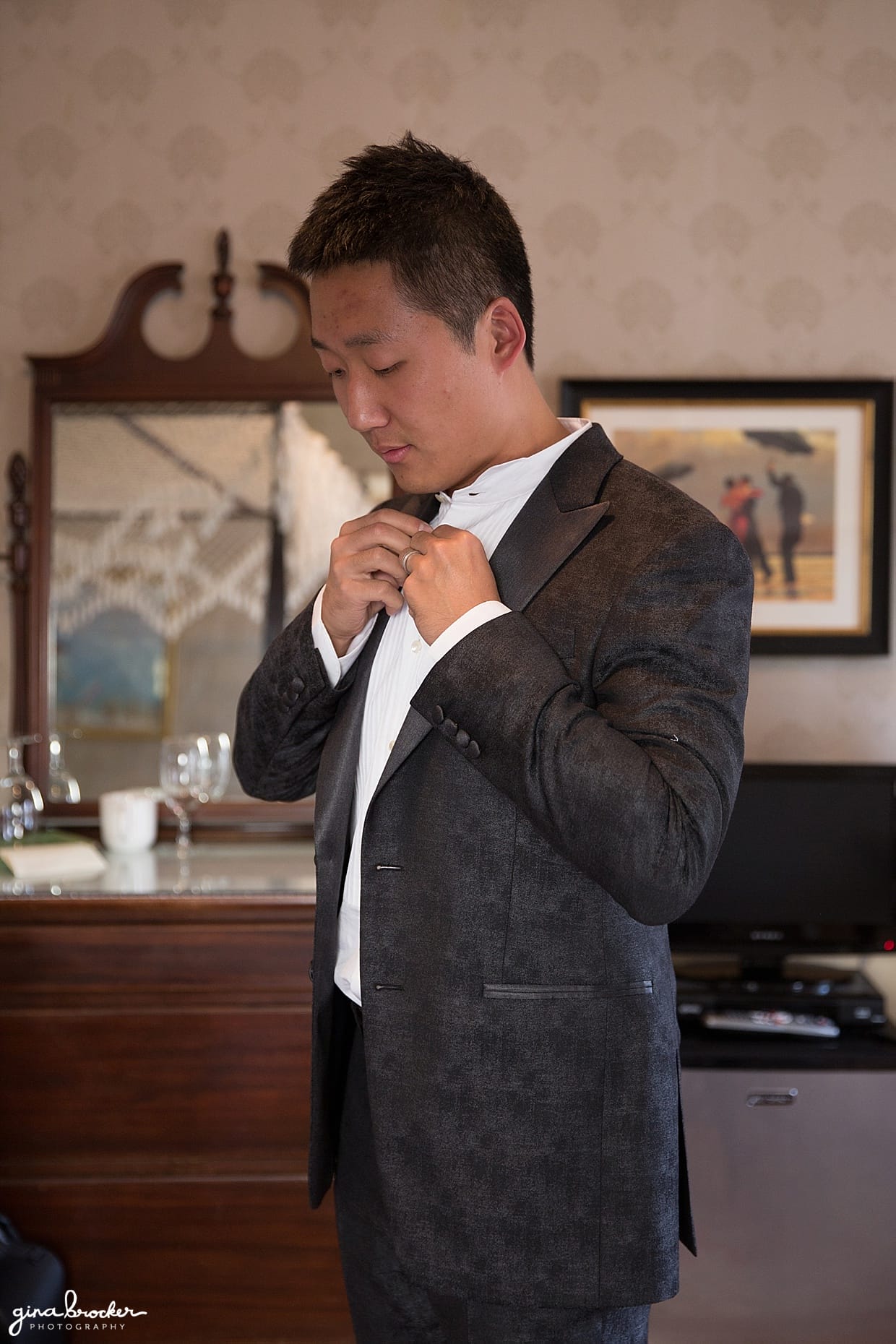 I always love when a bride and groom opt to see each other before the wedding and this first look was particularly sweet. Bowen waited for Nan by a pretty tree in Mill Pond Park in Rockport and when Nan began walking toward him, they were both beaming. Once Bowen turned to Nan, there was so much love and I was thrilled to have captured it. Nan looked amazing with her stunningly simple Amsale wedding dress and Bowen didn't disappoint with his super slick Johan Varvatos suit. I also loved the beautiful floral hairpiece that was created for Nan along with her gorgeous bouquet.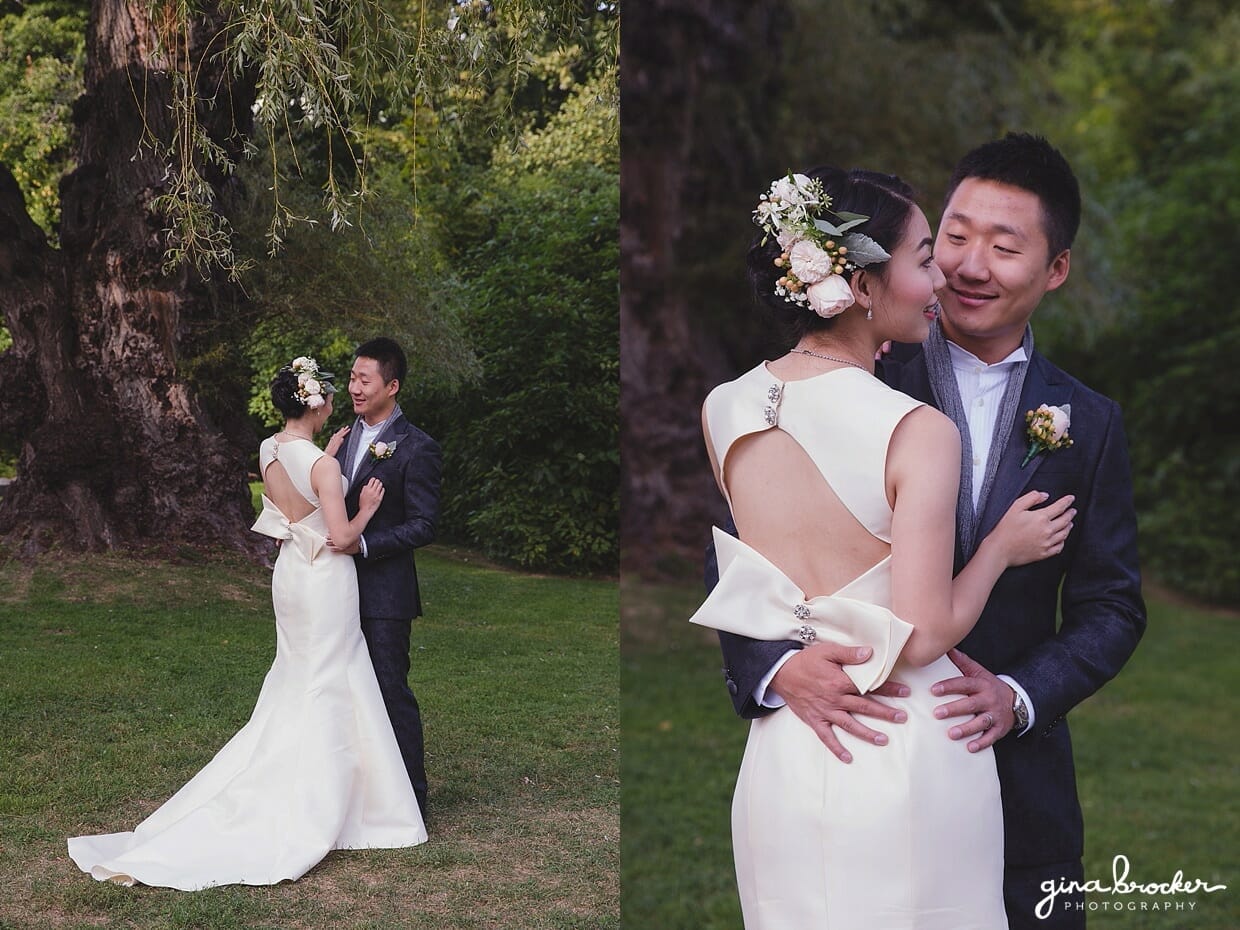 When we arrived to Hammond Castle shortly before the ceremony, the atmosphere was already wonderful. The guests were all so lovely and the day was relaxed, intimate and lots of fun.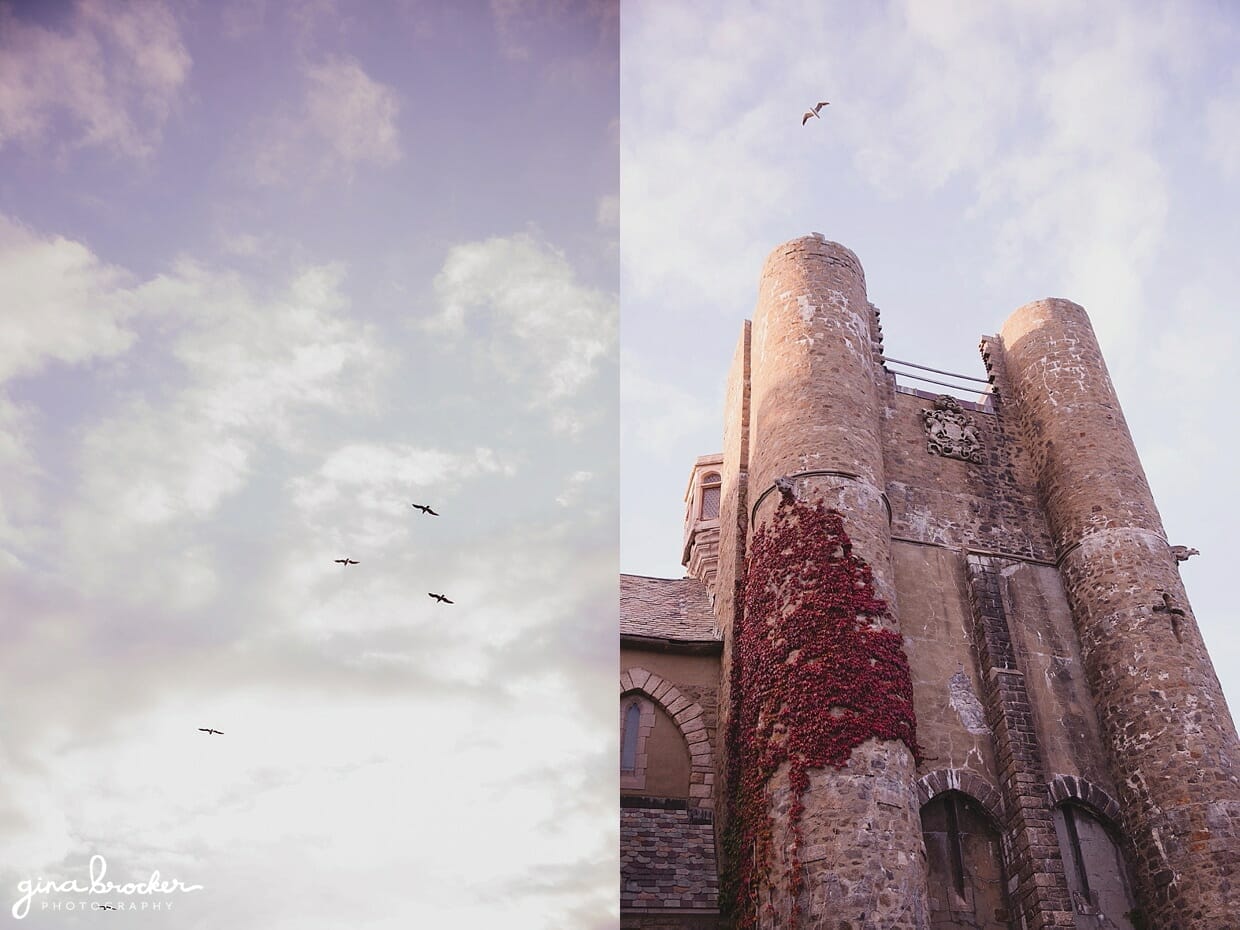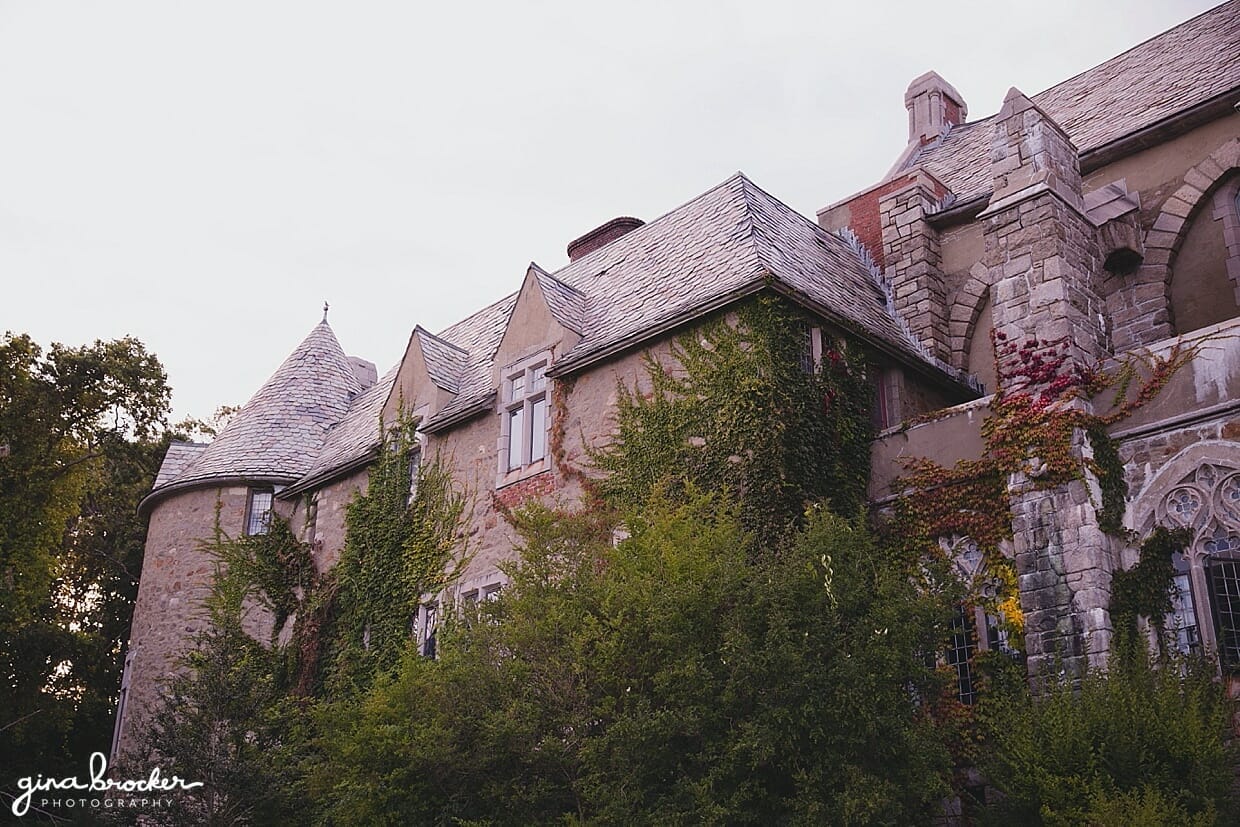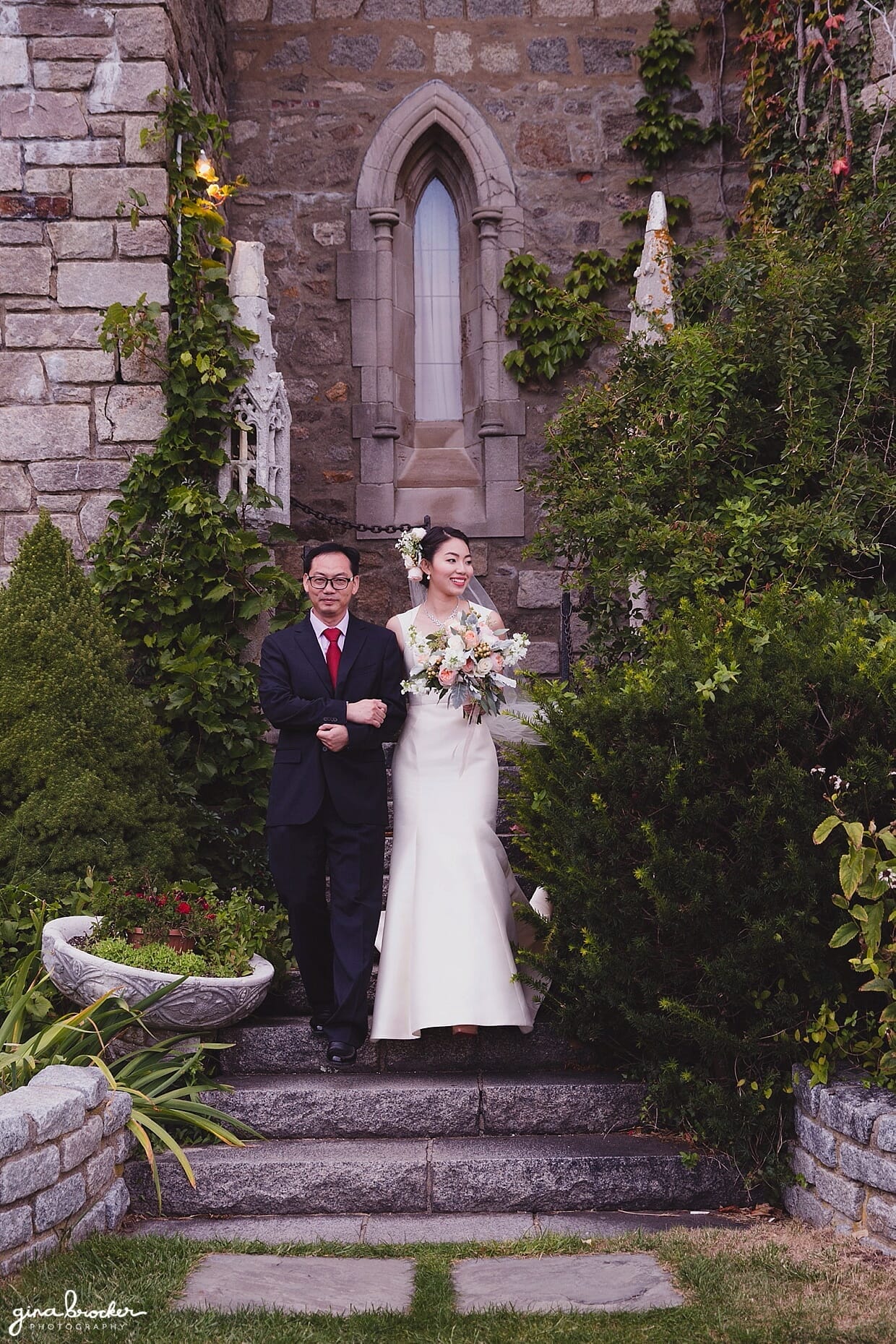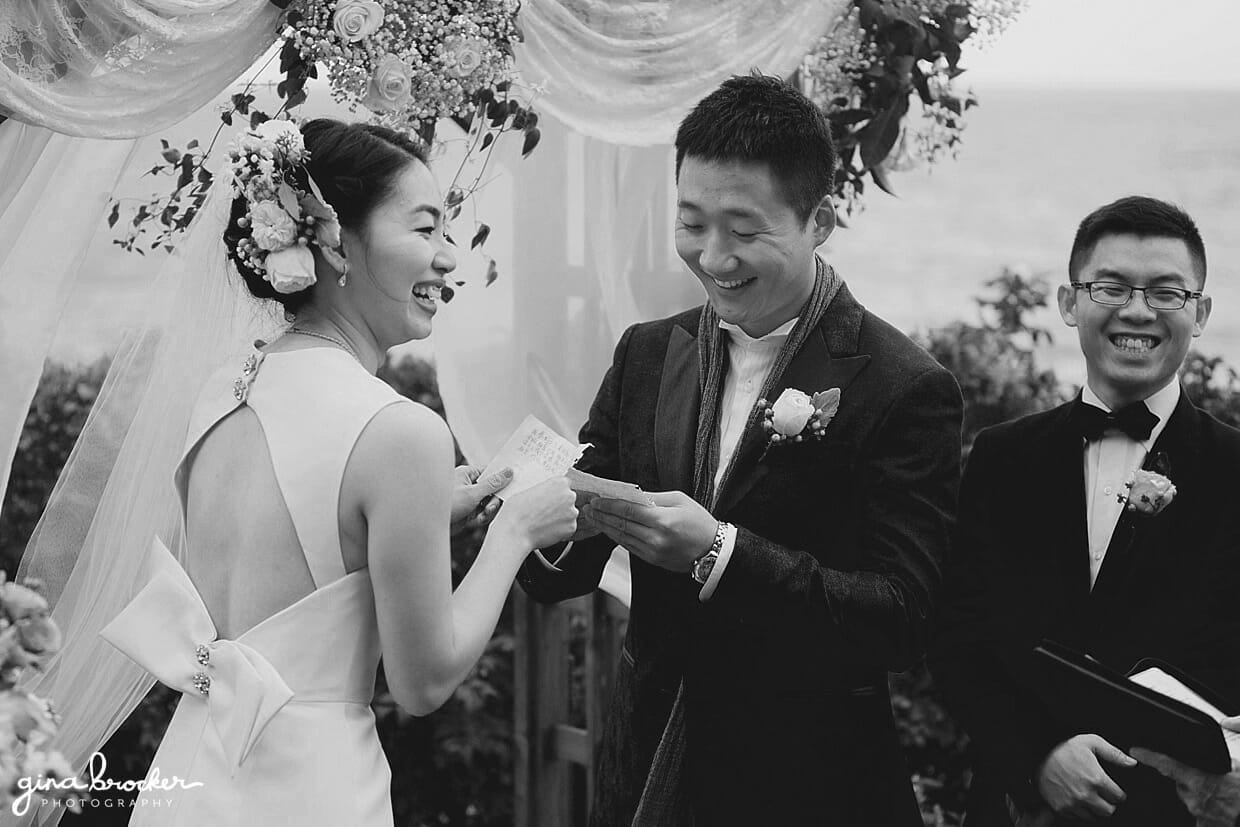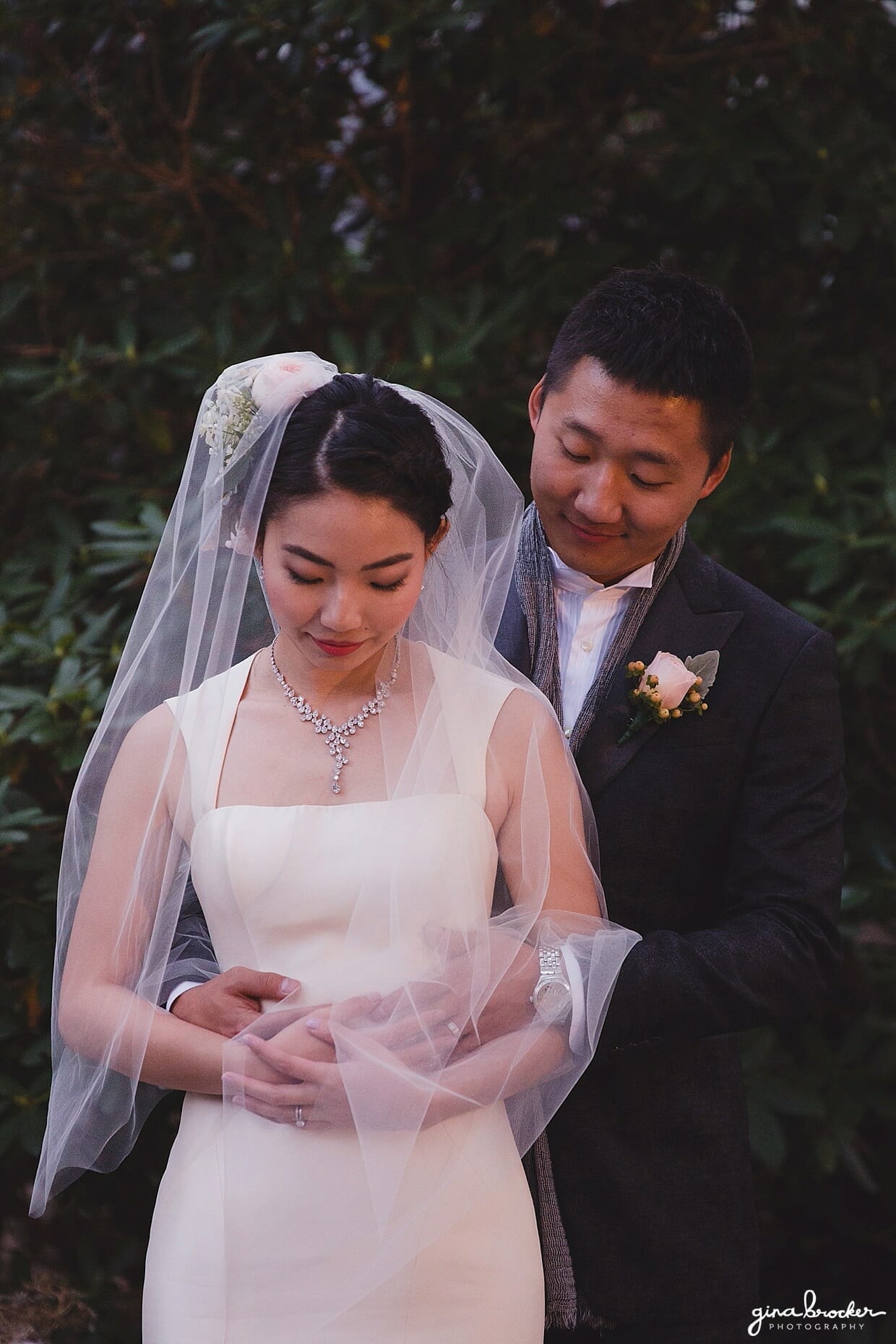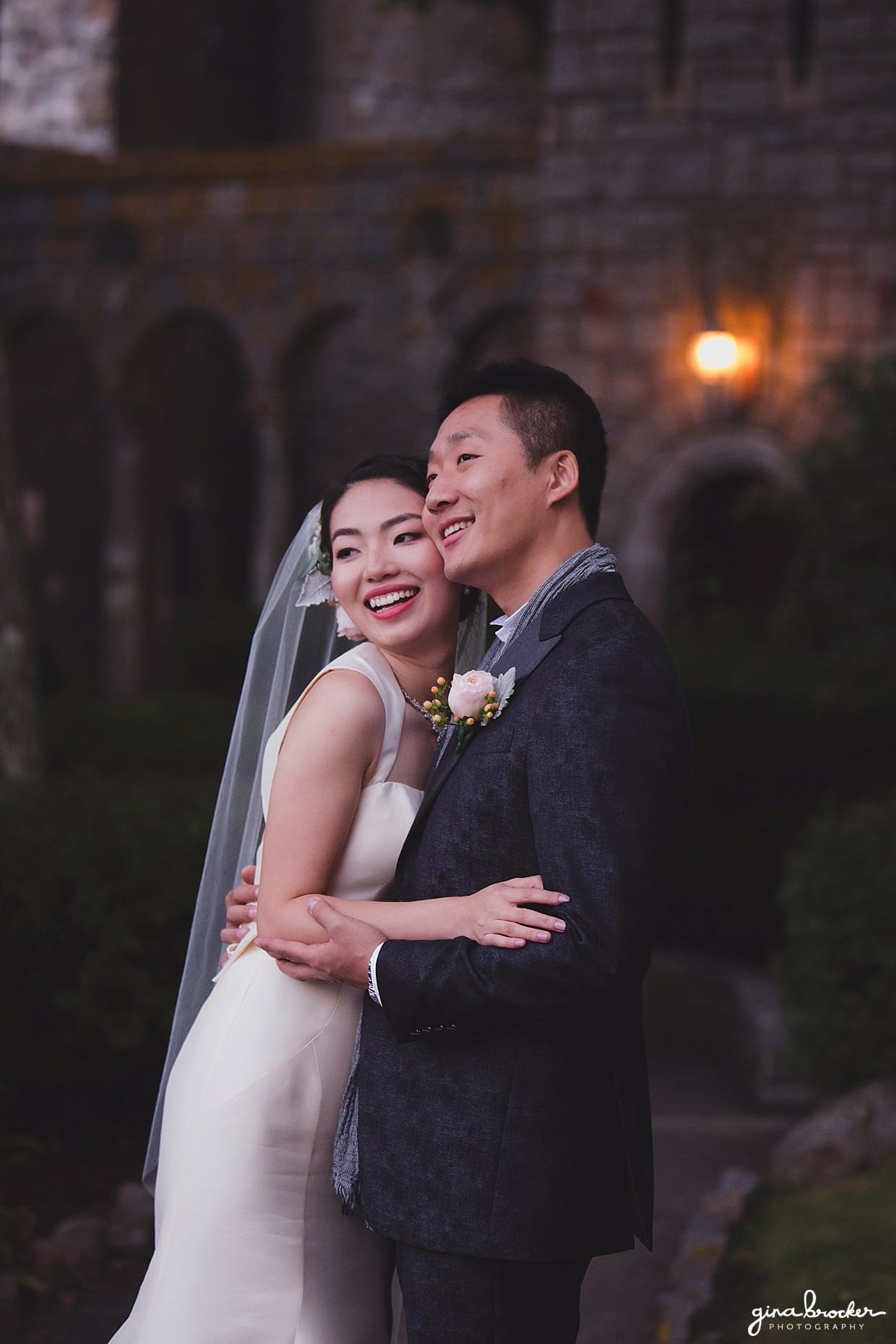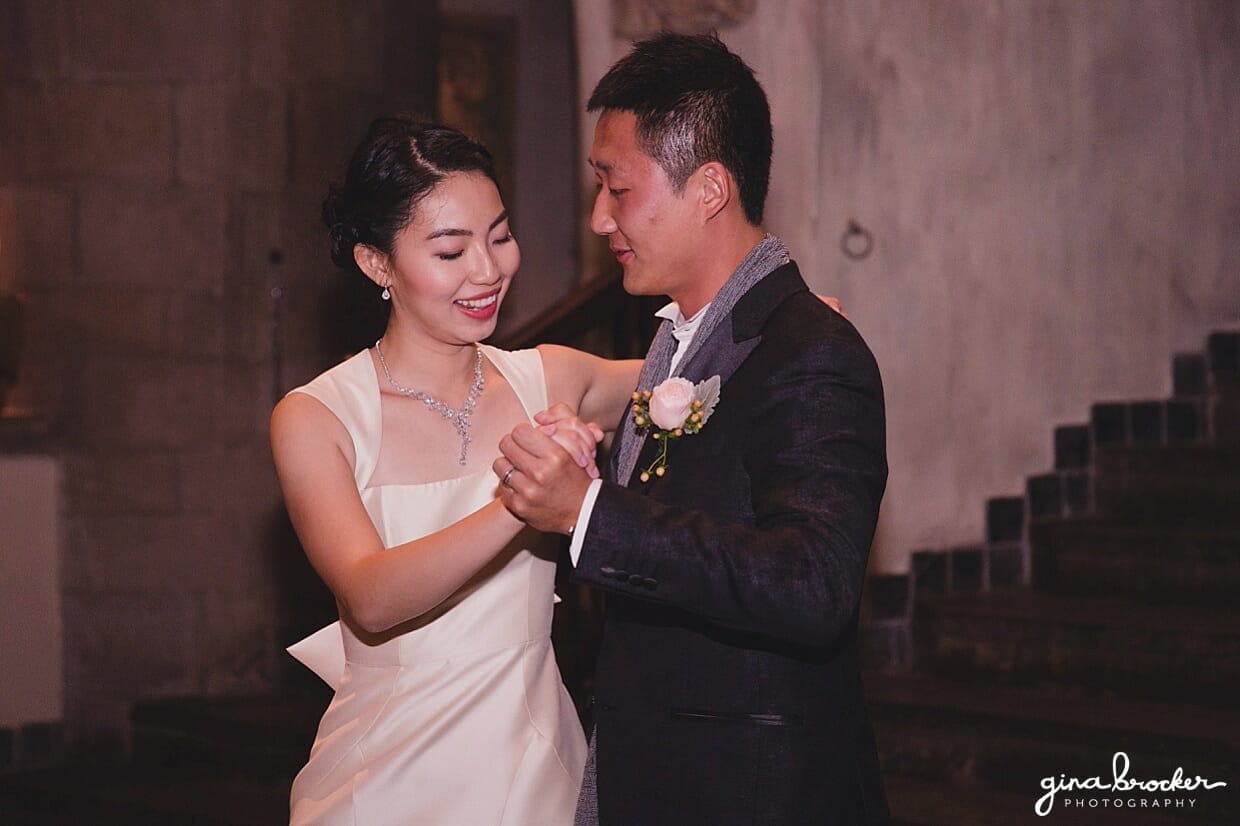 "Thank you sooooo much for your hard work. And the photos are just breathtaking and you really documented every memorable moment of our wedding! We were really glad we had you as our wedding photographer and we want you to know how much we appreciate everything you did for us."
– Nan & Bowen
Thanks to all the fantastic vendors who helped make Nan & Bowen's day so special!