I love photographing a family life session at home. Every detail in each picture tells the story of their lives right now. The legos, projects from school and even a mug, will later, spark so many fond memories for them. Most importantly though, are the everyday interactions that are captured. The love and laughter that carries us through our lazy Sundays and busy weeks.
Hanging out with Brooke, Channing and Ellis was a pleasure and it was nice to see them all again since their last in-home session. They spent some uninterrupted time together at home, began putting up their Christmas decorations and headed over to a nearby farm to pick out their tree. Thanks so much for having me and camera over guys. I look forward to the next time!
I have to add that Channing is an amazing photographer and swapping sessions with him is definitely a huge perk of being a photographer! I treasure the photographs he has captured of our family over the years and the daily reminder of the fleeting moments and crazy love is such a gift.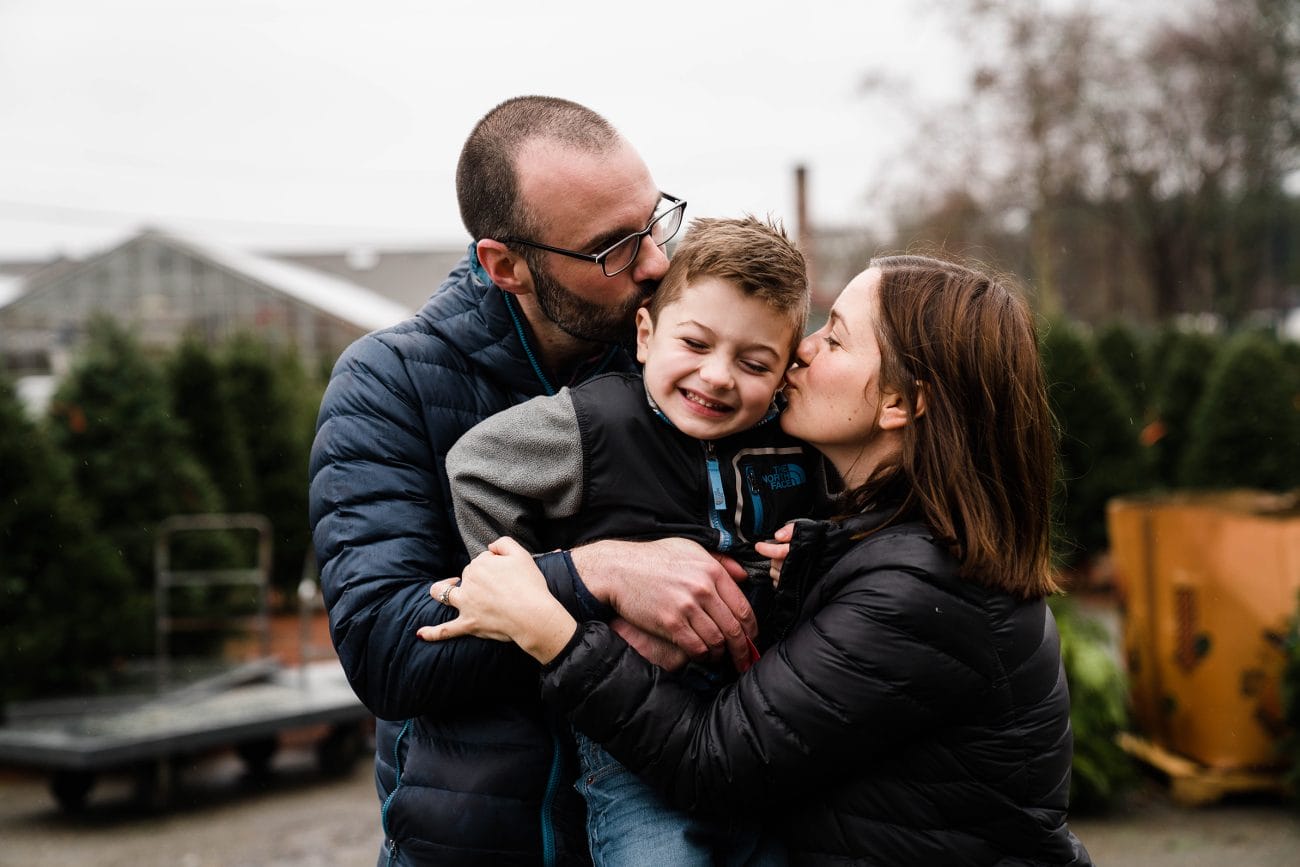 We love them, Gina! Brooke just kept saying, "she's so good. She's so good" and I couldn't agree more. We love them all. We're so lucky to have these. Thank you, thank you, thank you!